Working with Architects and Fabricators CMD was tasked with detailing up a new build supermarket for a large international Supermarket Chain. We provided General Arrangement Drawings for approval / comment, fabrication packs for manufacture and installation arrangment drawings for erection.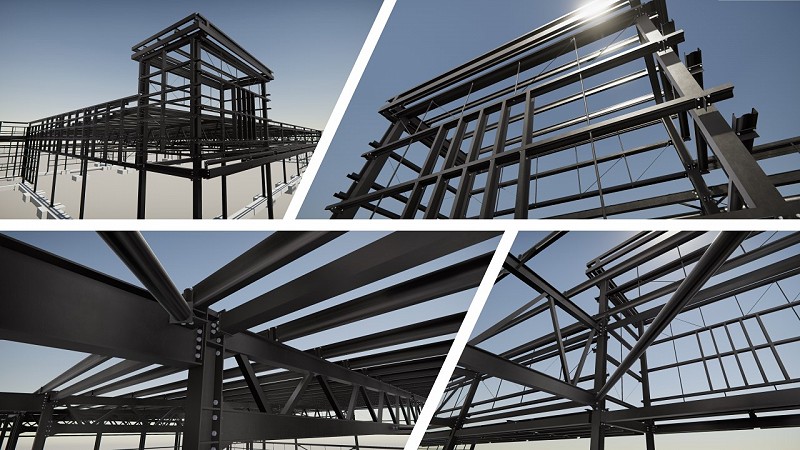 A couple of smaller projects shown below. One is an industrial look staircase for a new bar, all surveyed and designed inhouse.
Also shown is a new mezz and staircase for a new local gym located in a new industrial unit. Again surveyed by CMD with structural calcs provided by a structural engineer, from which all fabrication and installation information was created.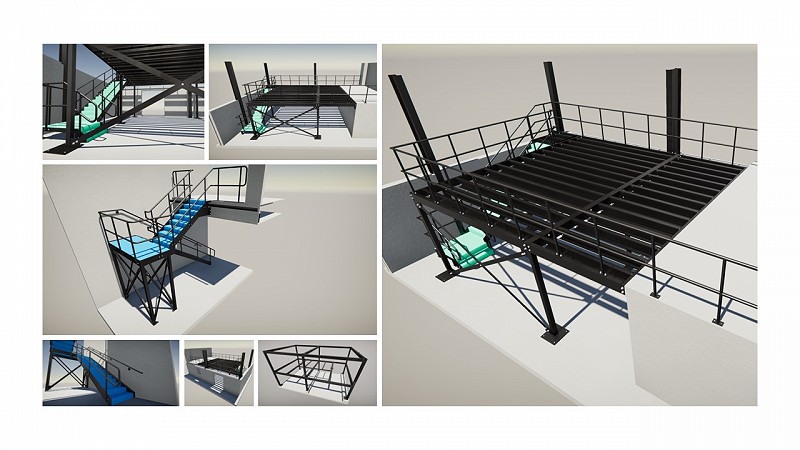 Another example of a commercial project. The re-design of an existing commerical unit front, all calcs and site dimension were provided by the client and CMD provided all the fabrication and installation information was created. All site welding was to be kept to a minimum to aid installation and all bolts were designed to be concealed from view within the new frame.