An example of a couple of detailing jobs which we have been working on in the last couple of weeks:-
Replacement Staircase:
Our client wanted to replace an existing staircase with a wider stair as the building was in constant use we had to supply a design that could be installed very quickly as we had a window of 5 days to dismantle and replace with the new stair.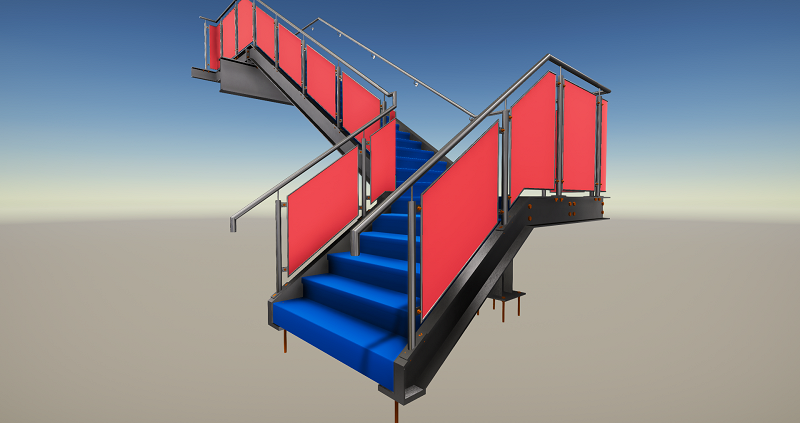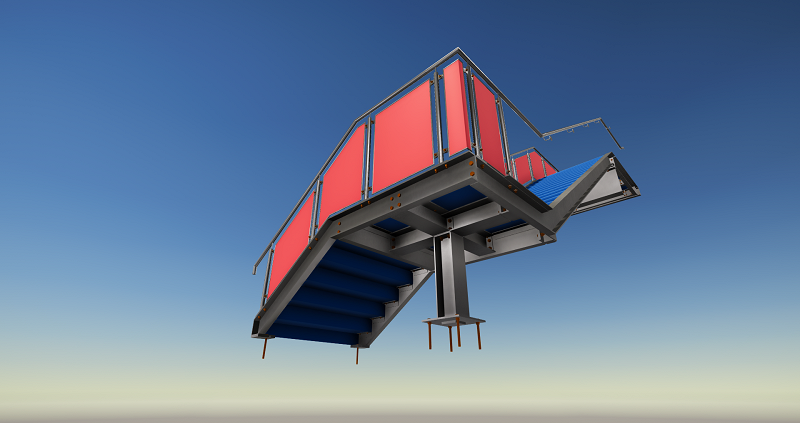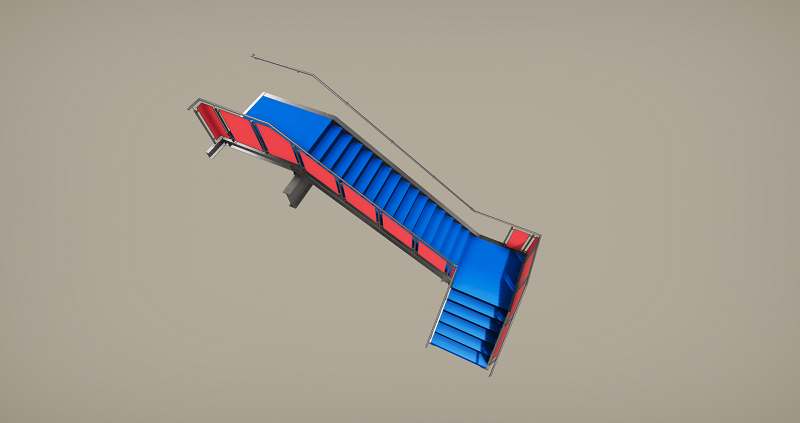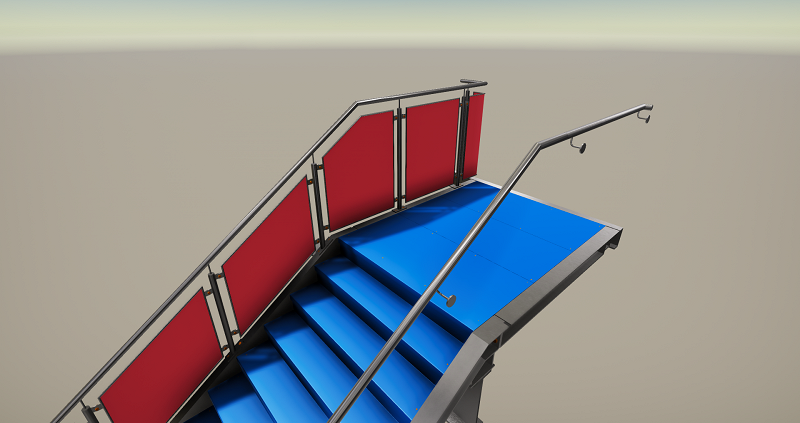 Conveyor Feeder Support Structure and Access:
We were supplied with a Solidworks model of a Belt Conveyor and a Feeder Conveyor which required a support structure and maintenance access platform. Using the Solidworks model as a reference model a Tekla model of the support structure and access was designed and detailed. The final Tekla model was provided in a compatible format and issued back to the client to allow them to insert it into their complete Solidworks model.